You are struggling with how to choose the business name? Today, Sunday Corp will help you solve some difficulties by showing 6 essential elements that you need to pay attention to when choosing a business name.
1. Simple and easy to remember
Most businesses did not follow these elements when selecting a name for their new business. They frequently use long, difficult-to-read business names or the foreign languages ​​that are unfamiliar to most customers, such as French. This will prevent customers from remembering you. Using the names that have vowels will make the brand more clear and memorable. For example Coca Cola, Yamaha, Amazon,…
2. Shows industry or product in the business name
Although not all companies use these types of business names, some small start-up brands show their customers what products they are selling. In this way, their business will achieve communication effects and cost optimization. For example, some companies in Vietnam attach industry factors to their brands: TH True Milk, Vinasoy,…
3. Available domain name
Domain websites are often named similar to your businesses. If your the name of the business does not have a corresponding domain, you need to consider choosing a different name. Uniformity is very important since it makes customers easier to find and remember your business.
4. Trademarks must be protected
Protecting your business name to avoid plagiarism is the most important job. The name of your business is only protected if it satisfies the following requirements:
Contains a proper name component, except the case that it has been widely known.
Not identical or confusingly similar to a trading name used by another person in the same field.
Not identical or confusingly similar to someone else's trademark that was protected.
5. Differentiates You From Your Peers
Your company name is the first opportunity to tell customers about your differences from other competitors. This can be shown by emphasizing the unique aspects of your business that customers can't find anywhere else, or the quality compared to other companies. For example, Pepsi is the medical name for indigestion. The name Pepsi itself indicates that the brand is not only a carbonated soft drink but also supports the digestive system.
6. Market segmentation and target customers
Clearly identifying the market and target customers will help you to select a business name that is appropriate for your business purposes. For example, when a Vietnamese company is oriented to develop both in Viet Nam and in the world, the Vietnamese name might create difficulties for foreign customers. In this case, businesses should choose simple English words for both domestic and international customers.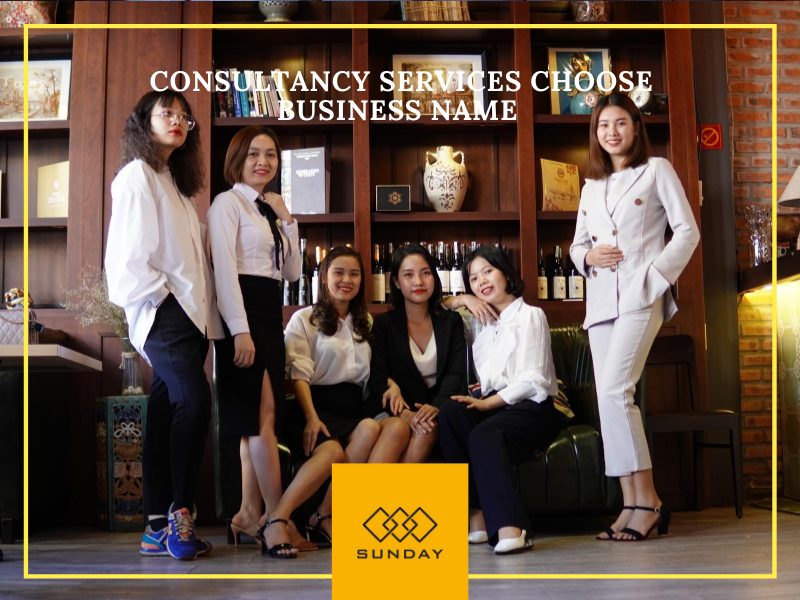 In case you are still struggling with choosing the business name and want a professional company to help, Sunday Corp is really pleased to cooperate. With professional and experienced staff, we are confident to help you choose the right company name for your business goals and desires. Contact us for a free consultation.
———————————-
SUNDAY CORP – Dịch vụ thành lập công ty Đà Nẵng
Địa chỉ: Tầng 7 | Toà nhà Bộ Kế Hoạch Đầu Tư khu vực miền Trung – 103 Lê Sát, Q. Hải Châu, Đà Nẵng
Điện thoại: 02363 623468
Fax: 02363 623479
Hotline: 0905 909 639
Email: linh@sundaycorp.vn
Website: https://danangbusiness.com/